Webinar - LF/LB Chamber Business Building Workout - Connecting while Social Distancing
Date and Time
Tuesday May 12, 2020
10:00 AM - 10:45 AM CDT
Location
Online webinar via Zoom.

Fees/Admission
Complimentary. Advance registration required.
Website
Contact Information
Joanna Rolek - LF/LB Chamber
Send Email
Description
Building Muscles to Get Your Business Moving will feature the following schedule of practical and informational webinars featuring local business owners and community leaders.
May 12 - Connecting with Customers in a Socially Distanced World
Matt Barba will share insight into his strategies for connecting with customers including creative marketing ideas that work and how community collaboration leads to customer connectivity.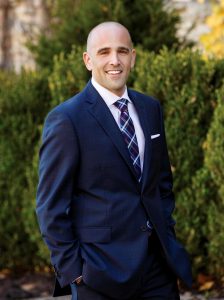 Presented by Deer Path Inn General Manager, Matt Barba
With over 25 years of experience in the hospitality industry, Matt Barba knows how to take care of people. In his 5 year tenure as General Manager, the Deer Path Inn has been named Best Resort Hotel in the Midwest by Travel & Leisure Magazine and tied for 66th in the magazine's "Top 100 Hotels in the World." He's overseen the management of multiple properties and held various management positions at some of the most renowned hotels in country. Matt will share insight into his strategies for connecting with customers.
Our final webinar in this series is:
May 19
Planning Your Future Today
Identifying Your Priorities - NOW

Developing Your Course of Forward Movement
Each webinar will be approximately 30 minutes with 15 minutes of Q & A. Key takeaways will be available after each webinar.
The Business Building Workout Webinar Series is a collaborative partnership between the LF/LB Chamber and Suzy's Swirl Co-Founder Kathy Wood. Kathy is also the Founder of Kathleen Wood Partners, a nationally recognized growth strategy firm specializing in small business development.