Webinar - LF/LB Chamber Business Building Workout - Strategic Business Pivots
Date and Time
Tuesday May 5, 2020
10:00 AM - 10:40 AM CDT
Subsequent webinars in this series will be held Tuesdays at 10 am through May 19.

Location
Online webinar via Zoom.




Fees/Admission
Complimentary. Advance registration required.
Website
Contact Information
Joanna Rolek - LF/LB Chamber
Send Email
Description
The LF/LB Chamber is offering a series of webinars to connect, support, and help local businesses in a COVID-19 impacted marketplace. Building your business in our new normal will require new business "muscles" to survive, thrive, and grow.

Building Muscles to Get Your Business Moving will feature the following schedule of practical and informational webinars featuring local business owners and community leaders.


May 5 - Strategic Pivots: Move Your Business for Success/Opportunities
With guests Gifted owner Megan Stockton & Donati's Pizza owner Jeff Urso, this webinar will showcase the value of "thinking outside the box" to unlock potential business and expand the opportunity to increase your customer base.
Presented by Gifted owner Megan Stockton & Donati's Pizza owner Jeff Urso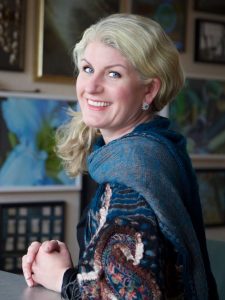 Megan's background includes graphic design, marketing, merchandising, product development for over ten years at Gifted, and prior for DraftWorldwide, Ernst & Young, Abbott/Ross Labs and others. Her creative marketing background allows for dynamic communication via social media and local events. She sources new product constantly, finding goods that add value to both retail and commercial clients' needs. She's finding that the current pandemic highlights our need to be evolving and adapting as business owners. Each day brings new and often unforeseen circumstances, but also opportunities to add value to our customers. She and her family live in Lake Forest.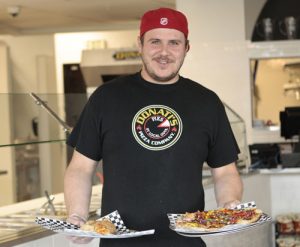 Jeff Urso graduated from Lake Forest High School in 2003 and jumped into business ownership opening the original Donati's Pizza in east Lake Forest. His business acumen and early success led to a move to larger space in Lake Bluff to accommodate his increased business. Jeff's passion for his work, commitment to the local area and selfless giving have solidified his status as a cornerstone of the business community.
Subsequent Webinars include:
May 12 - Connecting with Customers in a Socially Distanced World
May 19 - Planning Your Future Today

Each webinar will be approximately 30 minutes with 15 minutes of Q & A. Key takeaways will be available after each webinar.
The Business Building Workout Webinar Series is a collaborative partnership between the LF/LB Chamber and Suzy's Swirl Co-Founder Kathy Wood. Kathy is also the Founder of Kathleen Wood Partners, a nationally recognized growth strategy firm specializing in small business development.